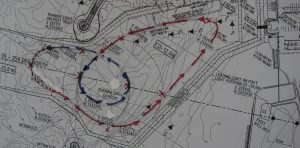 Clients seeking assistance in the conceptual or preliminary design stages of a dredging or marine works project can rely on the expertise of Blue Pelican Associates. Based on a quick but thorough scan of the project and its environment, we identify options as well as the key variables. In a roadmap we show the steps ahead towards realization of the project, including optimization of layout and design by means of detailed and specialistic studies.
In parallel to design activities, and closely linked to preliminary design results, the following activities may be started up:
Involvement of stakeholders
Environmental Impact Assessment
Supporting studies (for optimization)
Employer's Requirements and/or Technical Specifications
Procurement strategy and draft contractbour basin dredged to DB -18 m
The key to dredging and marine works is the constructability: How to actually construct what has been drawn?  This boils down to a large number of questions regarding equipment, workability, construction phasing, production capacity, and, ultimately, costs and risks. Optimization of layout and design can often be found in relatively small amendments improving the constructability or limit costs and risks significantly.
Our knowledge and experience in many complementary fields of engineering enables us to quickly explore options to improve., including:
geotechnical engineering (soil investigation, dredge ability, stability, settlement, disposal)
civil engineering (reclamation specifications, rockworks, phasing of other works)
coastal engineering (nourishment, land reclamation, erosion)
nautical design (horizontal layout, under keel clearance, tidal window, tolerances, probabilistic design)
dredging engineering (equipment, workability, soil and rock analysis, production estimate, survey, accuracy)